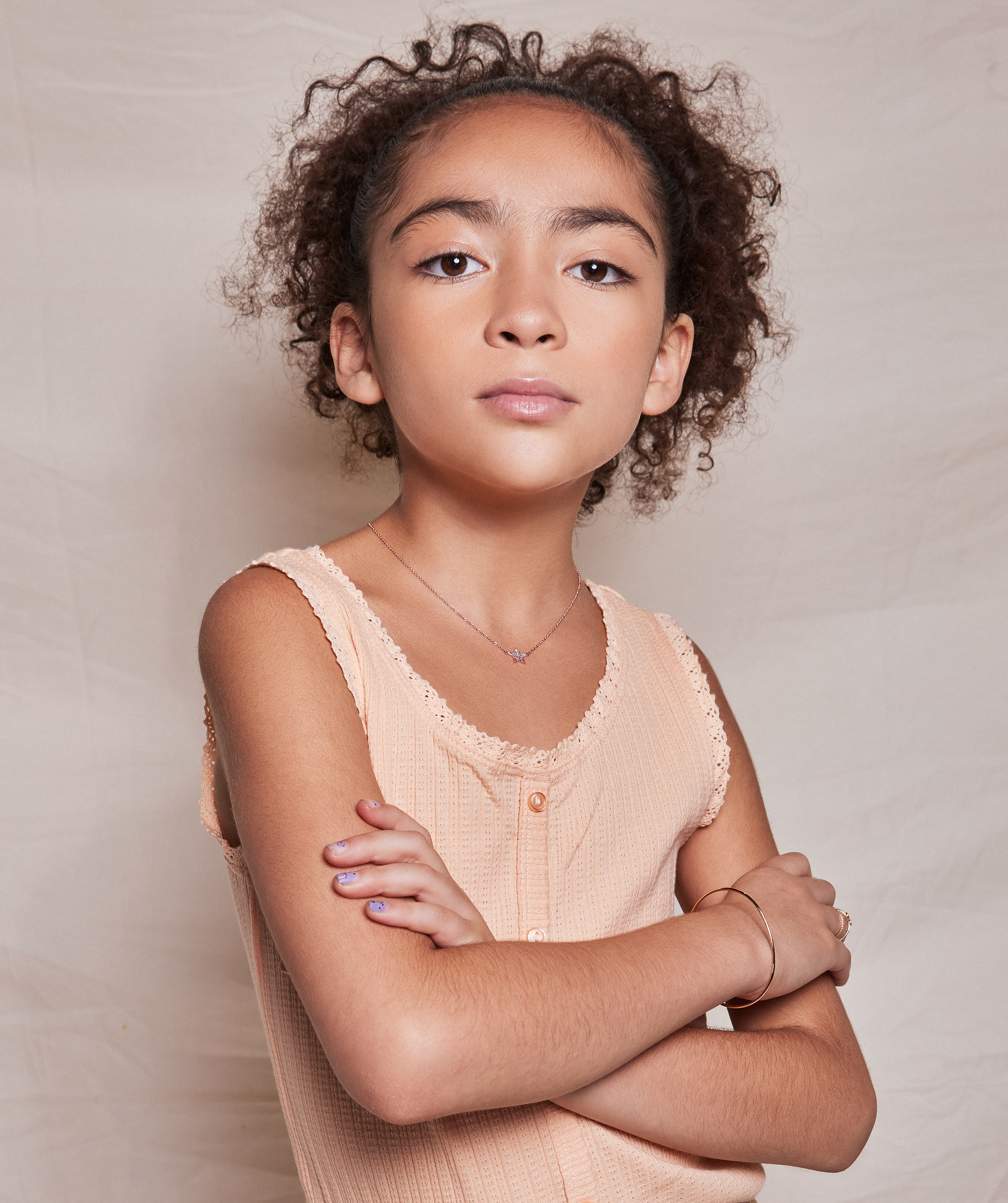 In your own words, how would you describe your personal style?
My personal style is I want to say very comfortable. I'm not the biggest fan of full-length dresses. I like hoodies, and sweatpants and tank tops and T-shirts and socks, especially fuzzy socks, and boots and sneakers, and that's it.
What's your favorite everyday ritual?
I like drawing people or dogs. Or I will go outside and look at a tree and try to draw it and sometimes I draw things that are not in the tree or grass, like a flower, a bird or an apple. Or even a tiny tree elf. I also like reading, but I like fantasy books the most because it's like pulling you into land of things that don't exist. They only exist in your imagination where you could like pretend that you are there. Also I need classical musical to go bed, if it's not there I will just sit there. I think it's calming and soothing. You can hear people play the piano and the violin and then I will drift to sleep and have good thoughts in my head.
I collect stuffed animals because I just think they are cute and cuddly and so adorable. I also collect Barbies, because I just like playing with them. You can pretend that you're an architect and make like little houses or shops or whatever you desire. I also collect Harry Potter books, I only have two more to go but I collect a lot of those.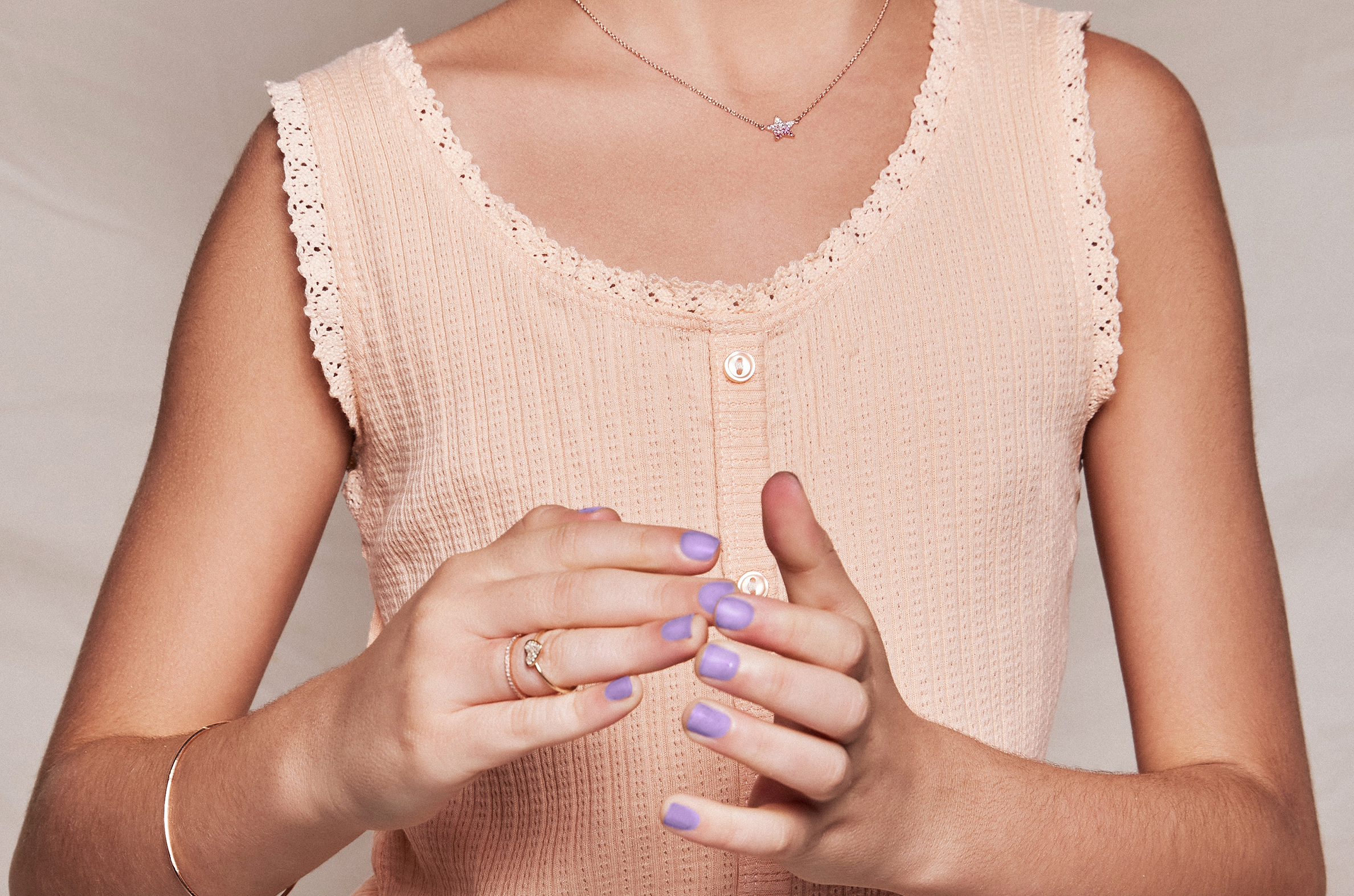 What's your favorite PAPERTWINS piece?
I think probably this (Tauri) necklace. That was the first thing I picked out, like, "I want this." It's like a really pretty color, rose gold. And I like the star, and I like the color of the star, and I just think it's really pretty. I love the shape and when I look down I can like admire it.
What's your favorite color gold?
I think it is very pretty and shiny and my middle name is Rose. Rose is a pretty color it's like rosy pink. Rose and Gold are both pretty colors, but when you combine them—they are the prettiest.